Introducing the Revolutionary Eco Drive 2.0: The Perfect E-Bike for Your Commute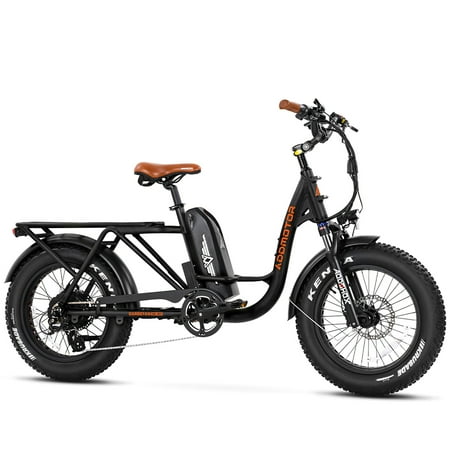 Section 1: Unleash Your Riding Potential
Are you tired of the daily traffic jam? Looking for a greener and more efficient way to commute? Look no further than the Eco Drive 2.0, the ultimate electric bicycle designed to revolutionize your daily travel experience. With its exceptional features and unbeatable performance, this e-bike is ready to take you places you've never been before.
Effortless Commuting: Say goodbye to the stress of pedaling uphill or fighting against headwinds. The Eco Drive 2.0 comes equipped with a powerful 48V 240W DC brushless geared motor, ensuring a smooth and effortless ride. Seamlessly glide through the city streets and conquer any incline with ease.
Extended Range, Endless Possibilities: Never worry about running out of battery again. The Eco Drive 2.0 boasts a battery capacity of 48V 10.5AH, offering an impressive range of up to 55 km on a single charge. Whether you have a long commute or love exploring new routes, this e-bike will take you further than ever before.
Unparalleled Convenience: Designed with your convenience in mind, the Eco Drive 2.0 features an easy step-through frame. This makes it perfect for food delivery riders who frequently get on and off their e-bikes throughout the day. Additionally, the detachable battery design allows you to extend your ride by carrying spare batteries or easily charge your battery separately.
Section 2: Safety First, Always
At Eco Drive, we prioritize your safety above all else. We understand the importance of adhering to regulations and ensuring a secure riding experience. That's why the Eco Drive 2.0 meets all the necessary safety standards and provides you with peace of mind during your daily journeys.
Certified Orange: Rest assured that the Eco Drive 2.0 is certified orange and fully compliant with the European Standard EN15194. This means it has undergone rigorous testing to ensure top-notch safety and performance, making it an ideal choice for responsible riders.
Built for Stability: Your safety is our top priority. The Eco Drive 2.0 features a well-designed frame and 20″ sports rim, providing enhanced stability and control. With this e-bike, you can confidently navigate through traffic and enjoy a secure riding experience.
Protective Gear Recommended: We care about your well-being. To ensure your utmost safety, we strongly recommend wearing protective gear, such as helmets, while riding the Eco Drive 2.0. This simple precautionary measure can significantly reduce the risk of injury and protect you in case of any unforeseen incidents.
Section 3: Experience the Future of E-Biking
With the Eco Drive 2.0, we have reimagined what an e-bike can be. Prepare yourself for an extraordinary journey with its innovative features that set it apart from the rest. Get ready to ride the future of e-biking.
Value Beyond Price: The Eco Drive 2.0 offers exceptional value for your investment. While some e-bikes may come at a higher price point, the Eco Drive 2.0 justifies its cost with its remarkable features and superior performance. This e-bike is a smart choice for those who seek the perfect balance between quality, functionality, and affordability.
Aesthetically Pleasing: Stand out from the crowd with the Eco Drive 2.0's sleek and modern design. Its eye-catching appearance, combined with a range of attractive colors, allows you to express your unique style while cruising through the city streets. Be prepared to turn heads